Weber
Genesis II
2016 saw Webers biggest grill launch ever – the Genesis II – something every barbeque fan was dying to get a first hand look at.
The Challenge
How do you show off a premium product that is usually sold in less flattering environments?
SaveSave
The realization
To create a genuinely deep engagement with the audience we decided to leverage the one thing that they all could relate to: their love for barbecuing. Therefore our ambition was to provide a number of useful tools, learning and inspiration for grill enthusiasts around the world.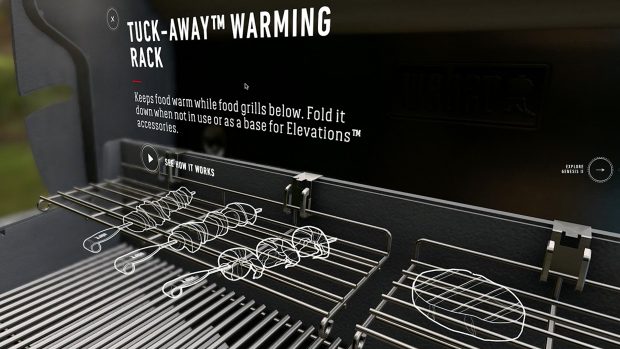 SaveSave
The solution
Wet took the entire experience and make this personal and up-close and as beautiful as possible.
This pioneering digital showroom is designed throughout as a interactive first person experience – seemlessly combining point of view film with WebGL product demonstrations and immersive 360 environments.
Your journey starts as the main character at the BBQ.The film leads you through the bustling backyards and introduces you to the grill of your choice. At this point we switch from film to interactive experience – leading you to explore every detail in a state of the art grill – first hand.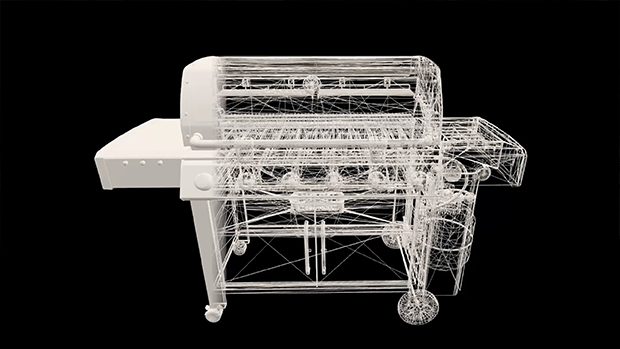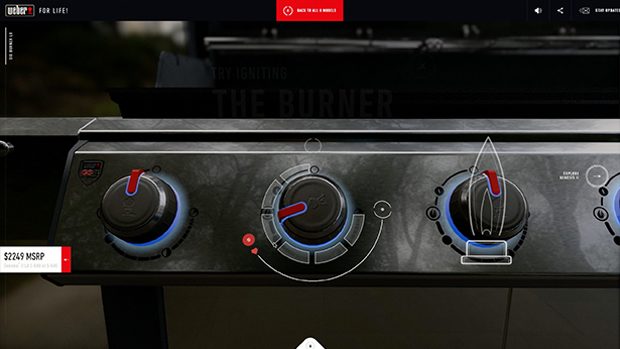 SaveSave
Awards & Mentions
FWA – Site of the day
AWWWARDS – Site of the day
Danish Digital Awards – Websites/Microsites – Gold
Hermes Creative Award – website design – platinum
Hermes Creative Award – Microsite – platinum
Hermes Creative Award – Mobile website – platinum
Hermes Creative Award – Business to Consumer – platinum
Hermes Creative Award – Product – platinum
Creative Circle Awards – Digital Client of the year 2017
Creative Circle Awards – Product Sites & Apps – gold
Creative Circle Awards – Digital Brand Experience – gold