Urbanears
Scratch poster
An interactive analogue sound poster launched for Urban Ears new product Slussen, a mobile DJ mixing system app for iPhone. The illustration is engraved with ridges, that in the design produce sound as they are scratched with your fingernail.
The Challenge
To launch Urbanears, an innovative lifestyle and fashion headphones producer's new product Slussen, a mobile DJ mixing system in Denmark. The task was to not only communicate the product launch, but also reaffirm the innovative nature of the company. The solution had to be engaging, innovative, surprising and fun and the budget was very low.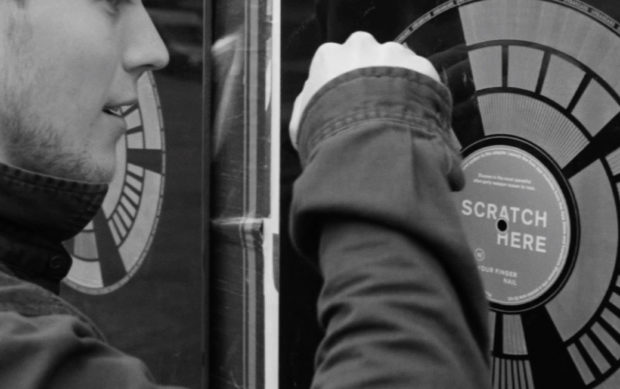 The Realization
What fascinates people most about the art of DJ'ing is scratching. So to grab the attention of the tech savvy young consumers we created an interactive analogue sound POS Installation. This Project was designed to emulate the art of vinyl record scratching in a new medium. In our case a printed and engraved poster. As you interact with the piece, scratching your nail across the engraved ridges, you emulate the sound of scratching vinyl records. The Analogue interface was designed in conjunction with DJ's to give a user experience that captured the essence of their art.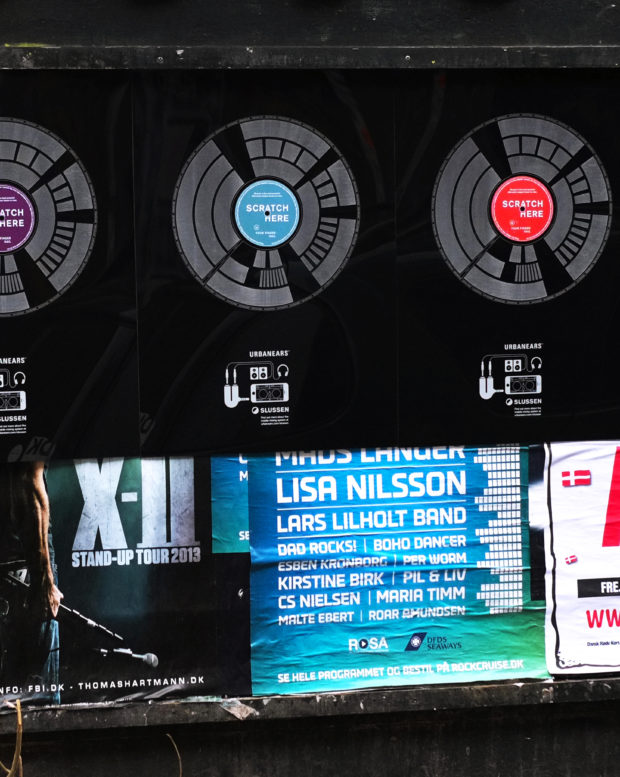 The Solution
The piece was distributed in Urbanears' retailers across the Copenhagen area and on flight posters across the city and used in an interactive mega poster where by passers could scratch to the music.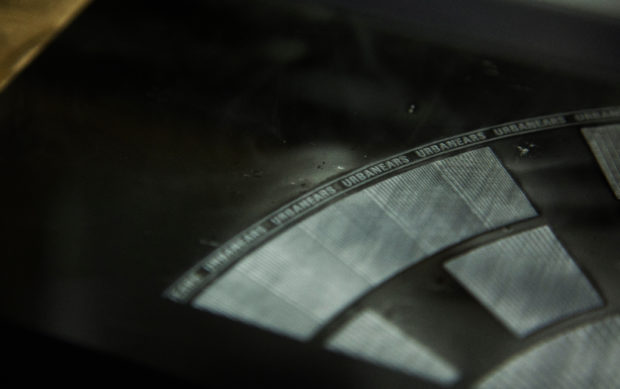 Famously Effective
The poster is a unique combination of printing technology,, analogue sound and music culture. It was created to appeal to the tech hungry and musically savvy kids in Scandinavia and to reflect the innovative nature of the Urbanears brand.
Awards & Mentions
Cannes Lions – Bronze (1) & & Shortlist (1)
Creative Circle – Silver (1)